Ski Rental / Repairs
SKI RENTAL
Our rental shop carries 400 pairs of skis, 80 snowboards, cross country skis, big foots, sledge, helmets for kids. We also sell hats, gloves, googles, rollers etc. Our staff will make sure that all the gear is properlly set, taking into consideration your skill level.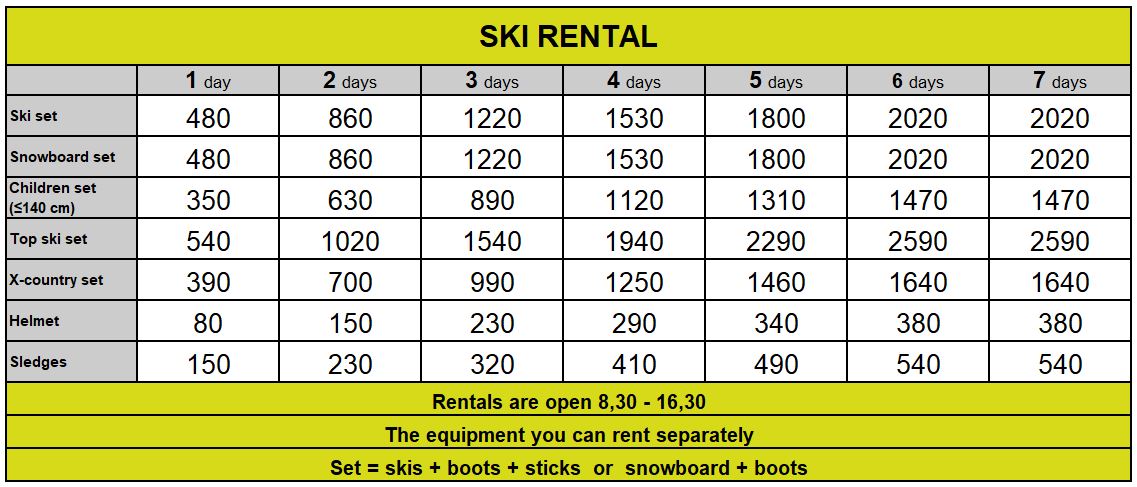 All prices are in CZK.
Detailed price list can be found in our skirentals.
REPAIRS
If your skis need to be waxed, sharpened or base weld repaired, our staff can help get you back on the slopes in good shape. For major service and repairs bring your gear to our rental shop at Labská.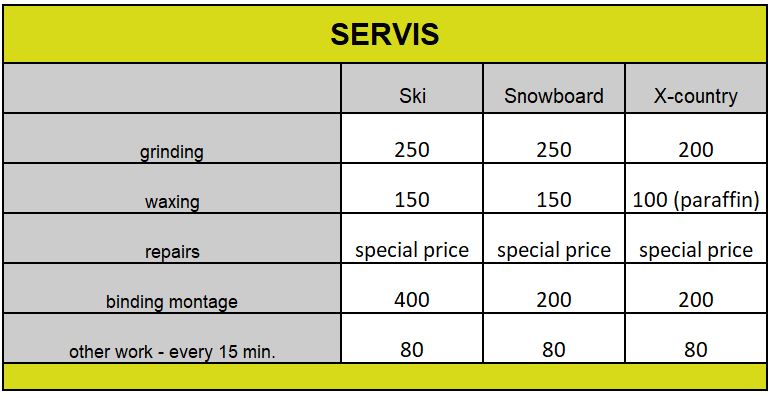 All prices are in CZK.